Project Management Activities: WBS, GANTT scheduling, Stakeholders Map, Benchmark Matrix, QFD House; Microsoft Project; Hand drawings; AutoCad; Illustrator; 3D Modelling Creo Parametric; Keyshot.
The brief
Conceive a new lunchbox concept with the aid of different project management tools.
the project
We first built up our team and decided the roles for each of us. Planning is indispensable for an effective design process: WBS and GANTT scheduling are useful tools for checking activities progresses. Of course we had to take into consideration the project stakeholders, our target and benchmark, building useful matrix and tables. The most difficult part was to study the quality function deployment (QFD house) which recaps all the assumptions, risks, requirements and smart objectives we defined for our product. But all of these activities informed our final concept: "Tastybox".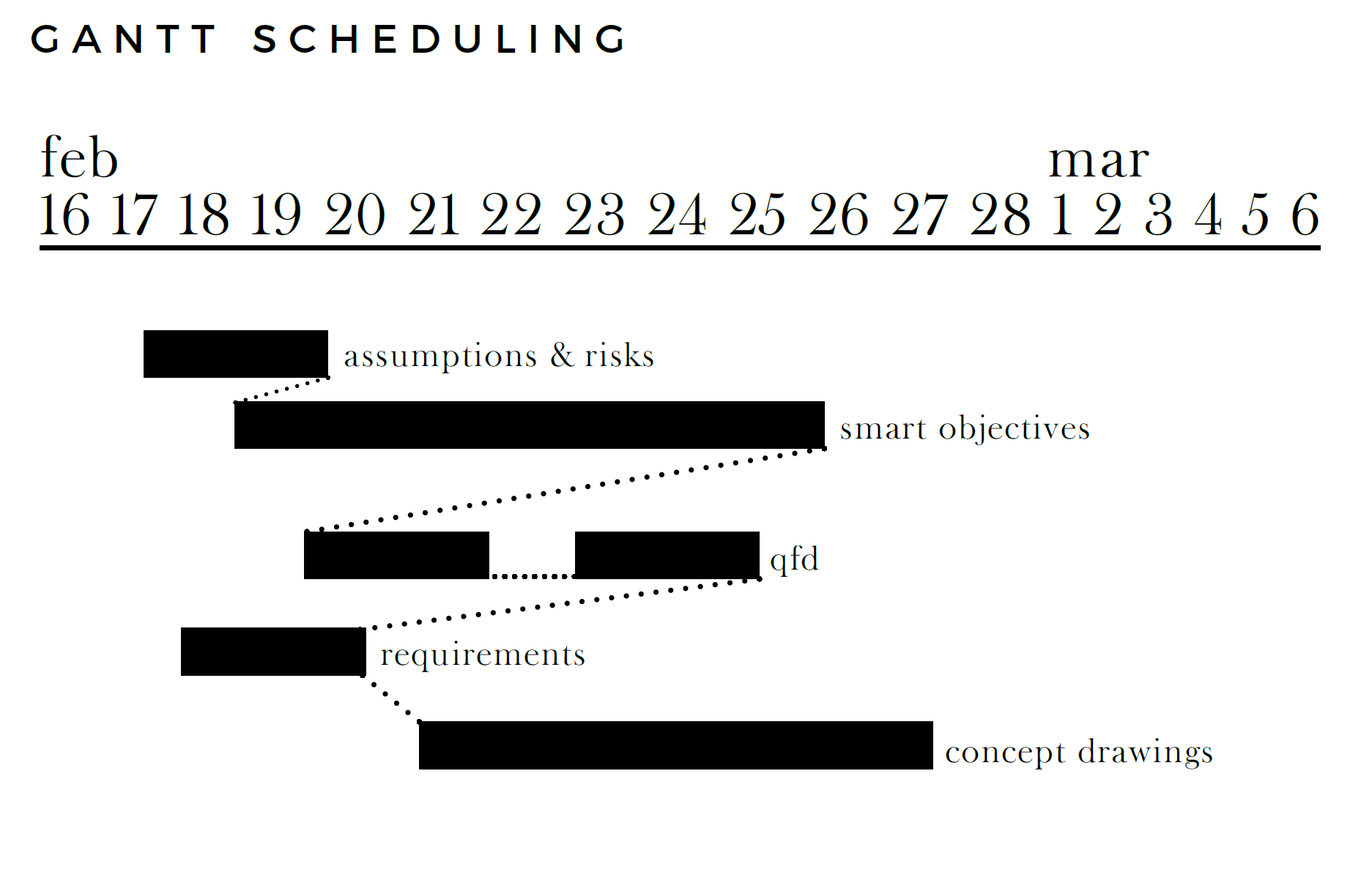 my role
When we decided our roles, I assumed the one of project manager. It was my competence to divide tasks and build Gantt and WBS scheduling to allocate resources in the timeline. I have also curated the renderings of the Tastybox and the project final presentation.
The outcome
Tastybox is a good compromise to make lunch moment special even outside the domestic environment. It is a lunchbox which allows to easily bring a complete meal in a slim space. It is transportable, modular, ergonomic, microwavable and efficiently seals food inside. It stays in your backpack without any possibility to leak! The different components of the kit can be separately purchased, mix and matching colours and textures to make it as personal as possible.
References Dr. Annibale Iannice and Dr. Dario Croccolo (BA Industrial Design Course Professors).
Team: Carlotta Gamberini, Maria Vittoria Gandolfi, Jacopo Pedrona, Giorgia Rossi, Brian Scalini